EWI December 2022 Meeting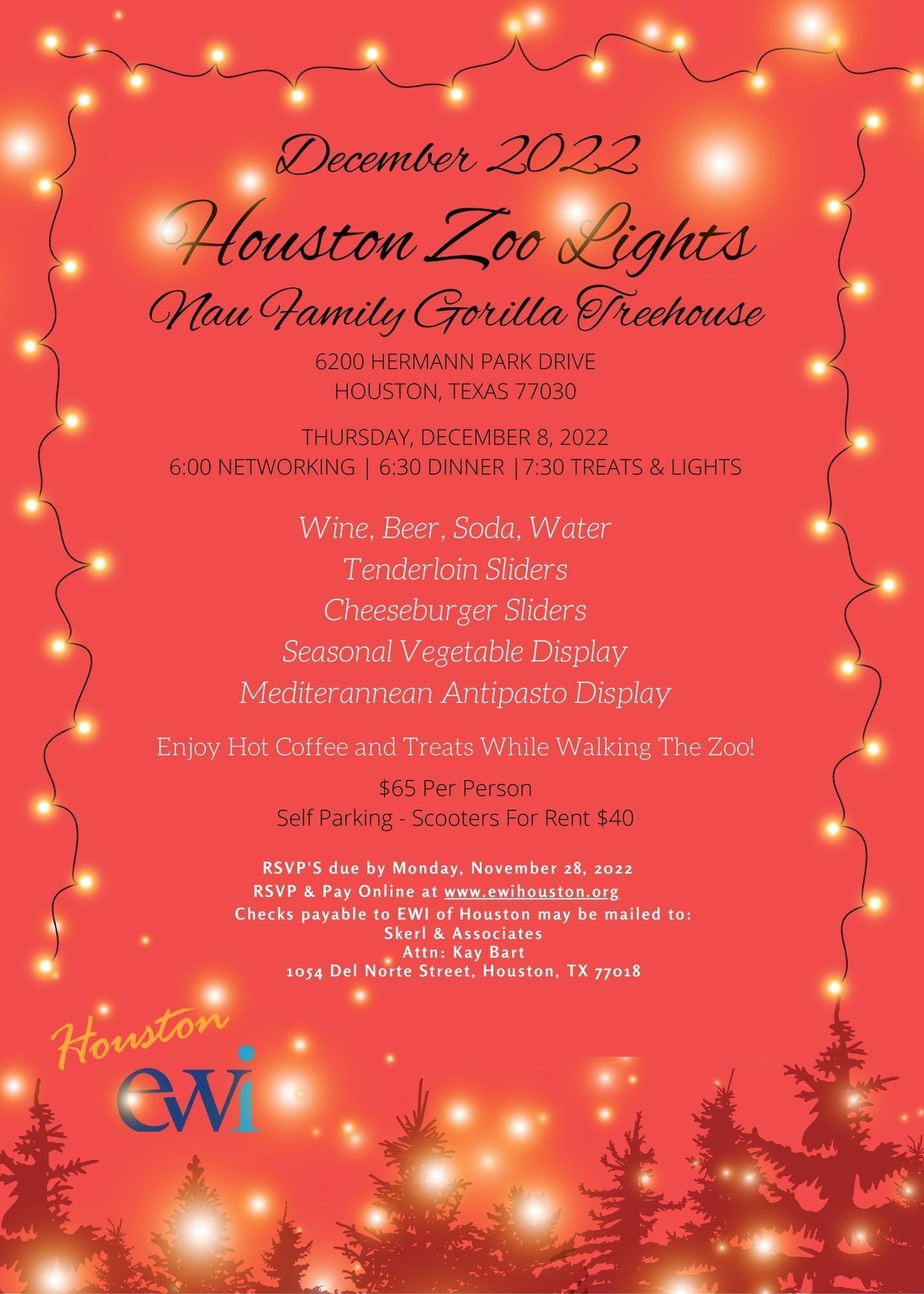 Please attend this festive holiday meeting at the Houston Zoo. We will meet in the Nau Family Gorilla Treehouse and network together. Then we will have a delicious dinner followed by enjoying the beautiful Zoo Lights while sipping a hot beverage!
There is a limit of 40 registrations that include the Zoo Lights. After that, a separate ticket for Zoo Lights will be required at a cost of $20.50, plus the meeting fee, for a total of $85.50.
***Registration must be completed by Monday, November 28, 2022 at 10pm.***
***All guest must be 21 and up***