EWI November 2022 Meeting: Operation Blue Santa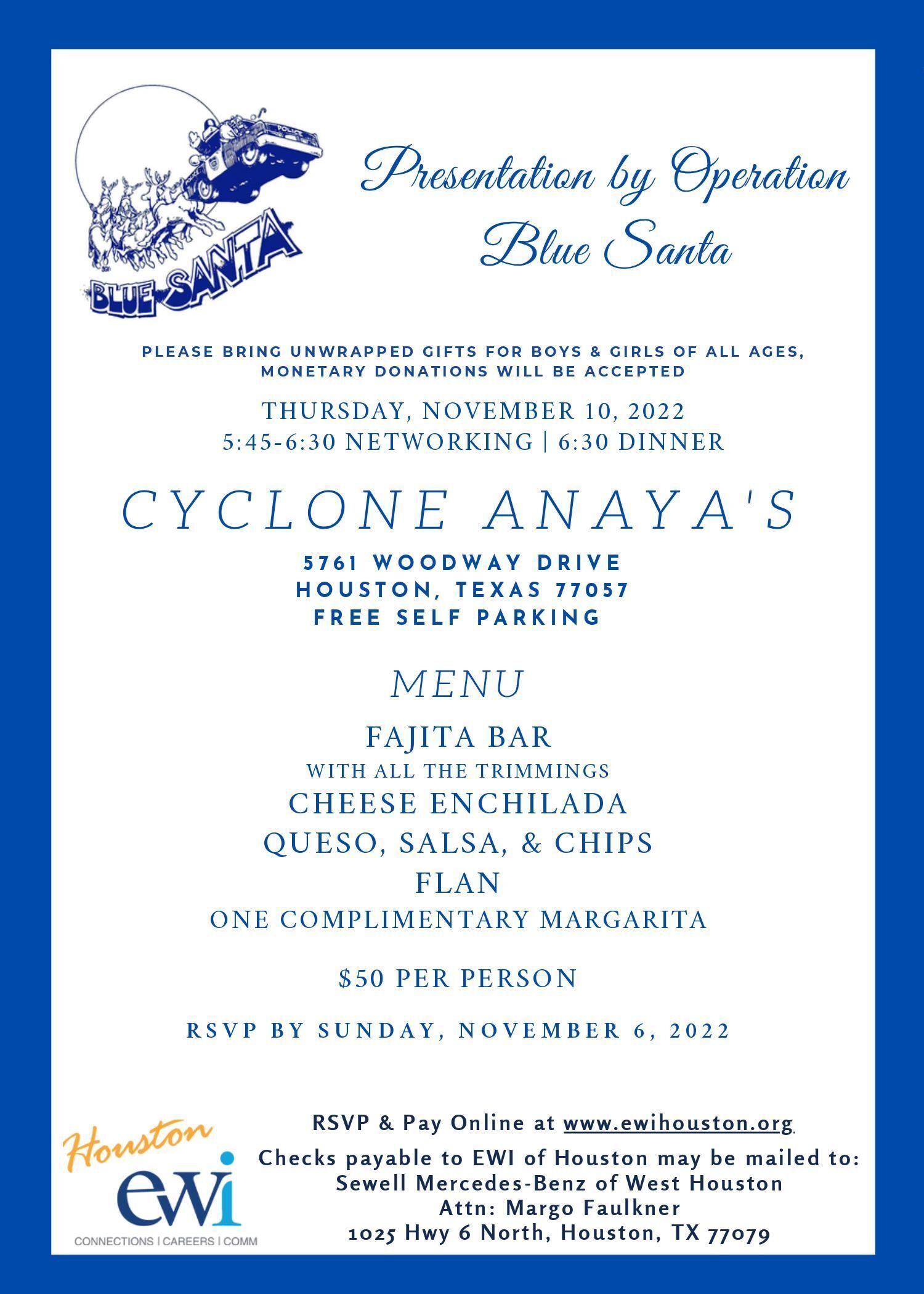 Please plan to attend the EWI of Houston Fiesta in November at Cyclone Anaya's on Thursday, November 10, 2022. Blue Santa himself will be there! Please bring unwrapped gifts for boys and girls. Especially needed are boys' gifts between the ages of 8 to 14.
Hope to see all of you in November!